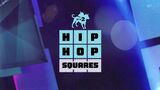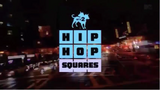 Aired
MTV2, May 22, 2012–December 18, 2012
Run time
30 Minutes
Host
Peter Rosenberg
Announcer
DJ Ms. Nix
Origination
Steiner Studios, Brooklyn, New York
Hip Hop Squares was a spinoff of Hollywood Squares with a hip hop/musical flavor to it. This was produced by Canter/Krank Industries.
Game Format
Edit
Like its predecessor in Hollywood Squares, Hip Hop Squares is based on the tic-tac-toe format. A win in the first two rounds is worth $500, and is worth $1,000 in round three. The Secret Square takes place in round two and is renamed the "G-Spot" with a $1,000 cash bonus that does not go towards a contestant's score. If time runs out in the middle of a round, each square on the board is worth $100 and the contestant with the higher score wins.
Bonus Round
Edit
The winning contestant then picks one of the three rows from either the top, middle or bottom, with each celebrity in that row providing an answer to a multiple-choice question (read by Rosenberg). The contestant must pick the celebrity with the correct answer in order to win a $2,500 bonus.
Hip Hop Squares will be back on TV, this time on VH1 with DeRay Davis as host and Ice Cube as executive producer. (Go to the "See Also" Page for details)
International Versions
Edit
Merchandise
Edit
Episode Status
Edit
The Hollywood Squares
Storybook Squares
Match Game Hollywood Squares Hour
Hollywood Squares (1986)
Hollywood Squares (1998)
Hip Hop Squares (2017)